Case Study
Semantic Limited presents this Case Study as an indicator of the scope of services, and success in implementing effective solutions for it's Clients.

Safeguard Security and Monitoring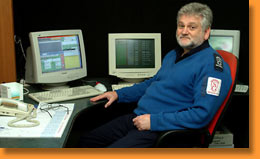 Semantic Limited Director Gary Benner developed the monitoring systems used in the Safeguard Monitoring Station to service it's Auckland customer base .
The systems developed included:
Alarm Receiver Interfaces
Call Center Systems
Management Reporting
For more details, please click here.