Featured Product
Semantic Limited presents HotShopping, an Email Newsletter Manager for any industry.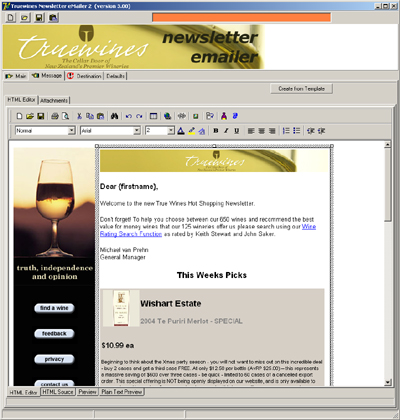 Semantic Limited developed this product to allow users to easily create email newsletters, and send them to their customers.
The system provides a customer database, integrated to their own databaseif required, and the ability to manage the production and despatch of newsletters by email.
The HotShopping software includes:
Client Server database
Customer Database
Email Newsletter Management
For more details, please click here.