Featured Product
Semantic Limited presents IVR, an Interactive Voice Response System that can directly interact with your business databases.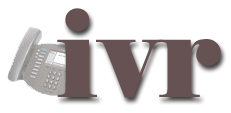 Semantic Limited developed this product as part of it's Telephony Product range.
Originally used to manage a large Call Centre handling 30,000 customers, this system has the capability to be configured to talk to most database systems, and can consequently be made to handle any business logic that is required.
The Semantic IVR System can interface to the PABX using both analogue connections using Dialogic Interface cards, or via a SIP Protocol (VOIP) interface over an Ethernet connection.
The leClip software includes:
Full IVR Capability
Analogue support
VOIP Support
Multiple Database Access
Web Services Interface
Runs on an Ordinary PC
For more details, please click here.