Featured Product
Semantic Limited presents leClip, utility to manage images on your computer's clipboard.


Semantic Limited developed this product to allow users to easily manage images and other data on their computer clipboard.
Originally developed for in-house use, we have made the software available to everyone else at no charge.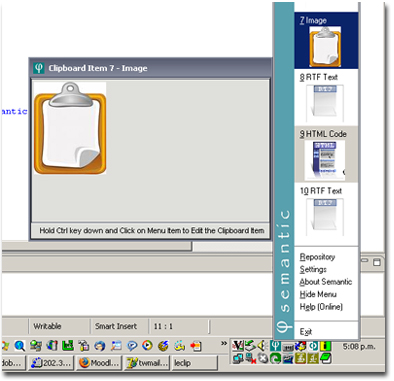 The leClip software includes:
Capture mutliple images from the clipboard
Manipulate Images
Save Images
Image Repository
Save Images
Sits in the System Tray

For more details, please click here.