Featured Product
Semantic Limited presents lePhoto, utility to provide image manipulation functions, prior to uploading to the Web.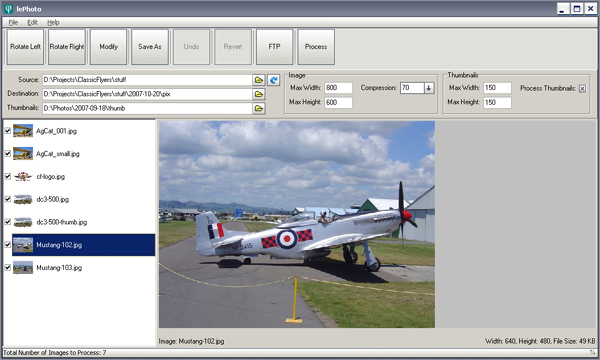 Semantic Limited developed this product to handle the bulk management up images for uploading to the Web.
Typically, images from a digital camera are now 3Mbytes - 5Mbytes in size, and not suitable for directly placing on the Web.
lePhoto provides a utility to easily manipulate dozens of images by a set of rules, and alo create thumbnails if you wish.
You can also send them directly to your website using the in-built FTP client software.
The lePhoto software includes:
Manage and manipulate images in bulk
Create smaller copies
Create thumbnails
FTP direct to your website

For more details, please click here.