Case Study
Semantic Limited presents this Case Study as an indicator of the scope of services, and success in implementing effective solutions for it's Clients.

Model Pool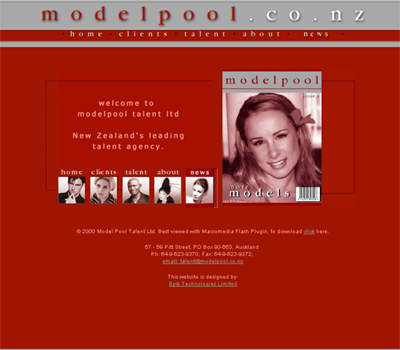 Semantic Limited Director Gary Benner worked on the design the software systems used by Model Pool to manage their massive database of New Zealand based film extras, models, and other film industry resources, such as horses..
Model Pool was established in 1991, and provided talent for icons such as Hercules: The Legendary Journeys and Xena: Warrior Princess, and all three parts of the Lord of the Rings Trilogy. During that time the system processed over 14,000 extras, the procurement, photography, measurements, classifications, and contacts.
teams were sent to all parts of New Zealand where filming was to take place, and the data all entered into the online database ( this is 1999 remember! ). The system was able to then do searches for the casting agents, to locate suitable and available persons, and then manage their schedules, often changing at the last moment.
The system also handled all the payment systems, including the automated interface to the IRD.
The system developed included:
Client Server database
Talent Database
Online Website
Photo Gallery
Agency Financial Management
IRD Interface
Sample Screen Shots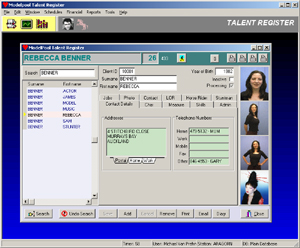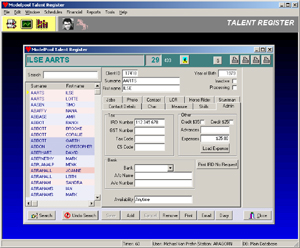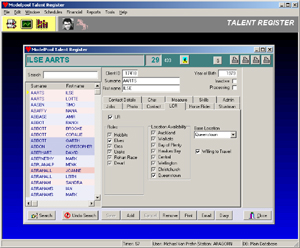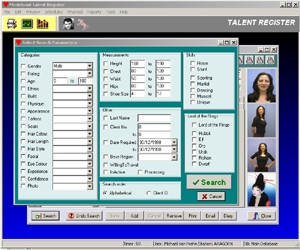 For more details, please click here.