e-Learning

Semantic Limited works closely with the Education and Staff Training industries, in particular with the systems involved with the delivery of education online (e-Learning). Our consultants actively participate in this field, all having recent work experience as lecturers at Tertiary level.
Moodle Training
If you wish to have in-house training for Moodle, then please download the Outline for our >One Day Moodle Training Course.
Consultancy
Semantic provides a range of services to assist organisations adapt to the new demands of online education.
Richard Jones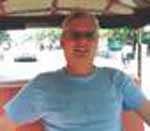 Richard Jones has been teaching IB Computer Science for over 18 years at a number of international schools
He holds a Masters degrees from University College London and an MA in Education from Bath University, UK. He also holds a post graduate certificate in Online Education from USQ, Australia.
Richard has worked closely with the IBO Online Professional Development group and successfully taken online workshops for Computer Science teachers from pilot phase in February 2006 to full implementation. As well as teaching in New Zealand he has been an eLearning Manager for Te Wananga o Aotearoa and a visiting lecturer in Computer Science at the University of Waikato. Richard has worked as a Senior Examiner for Computer Science for the IB for the past 15 years including a recent spell as acting Chief Examiner.
Click here to view Richard's CV.
Richard Midgely
Richard Midgely has recently emigrated from England where he worked as a senior lecturer at the Department of Computing at Birmingham City University, and is also currently working part time at The Waiariki Institute of Technology as Senior Lecturer.
Click here to view Richard's CV.
Gary Benner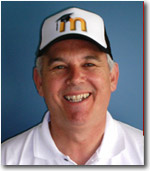 Semantic also provides services to support the systems required to deliver programmes online. Semantic Director Gary Benner has almost 36 years experience in computing and education. He is an ardent supporter of the Open Source Movement, and delivers systems using Open Source technologies. He is also competent with the proprietary systems from Microsoft, Oracle, Novell, and others, having worked with CP/M and the first versions of MSDOS, all the way through to today's variety of Server products. His unique expertise is in the clustering of servers for a "high availability" or HA configuration, providing reliable and scalable performance for these groups of servers.
Click here to view Gary's CV.
---
Case Studies
To contact us for further information, then please click here.